Trademark Protection.
A friend of mine recently opened a new store. Judging from the substantial nature of the products and services he was now offering, he had obviously spent a lot of time, money, and effort to do so. In the process, he had hired—and paid a good deal of money to—an image consultant to create a logo that incorporated the name of the business. He now had beautiful business cards and signage—and even apparel—that incorporated the name and logo of his business. After congratulating him on opening his new business, and looking at his beautiful business card, I asked him a simple question: "Have you registered your business's name and logo for trademark protection?" He gave me a long, blank stare. "Hadn't thought about it," was the only words he could muster.
So, I gave him a brief explanation of the reasons he might want to consider doing so. He had spent a lot of money to get his business open, and if successful, over time through his sweat and labor, at growing his business and gaining goodwill and a favorable reputation, he might want to prevent others from profiting from his efforts.
In the 1988 movie "Coming to America", one of the funny subplots involves Prince Akeem (Eddie Murphy) and his attendant Semmi (Arsenio Hall), after arriving in Queens, NYC, getting hired to work at McDowell's, the apparent McDonald's knockoff restaurant owned by Cleo McDowell (John Amos). Amazingly, the McDowell's restaurant building looks just like a 1980s McDonald's restaurant, has golden "arches" which are similar to but not exactly like the ones used by McDonald's, and sells hamburgers similar to McDonald's. On the first day of work for the two royals, as Cleo is explaining the work to be done, a guy in a suit shows up outside to take pictures of the building. Cleo sees him, yells, and chases him away. Cleo walks back to the two royals and says, "Look . . . me and the McDonald's people, got this little misunderstanding. See, they're 'McDonald's. I'm McDowell's. They got the golden arches. Mine's the golden arcs. They got the Big Mac, I got the Big Mick. We both got two all-beef patties, special sauce, lettuce, cheese, pickles, and onion. But, they use a sesame seed bun. My buns have no seeds." The problem may be lost on the two naïve royals. But it is not lost on the rest of us. No one needs to have an in-depth understanding of trademark law to grasp that Cleo is almost certainly infringing (and appropriating to his profit) on the intellectual property of another person's business.
General Background
A trademark is a word, image, a combination of a word or image, or some other distinctive attribute (like a store configuration, a bottle shape, etc.) used in commerce to identify the origin of goods or services. Take a moment and thing of all the well-know products and services in our economy that take advantage of such features. Coca-Cola, Pepsi, Apple, Toyota, and so many more.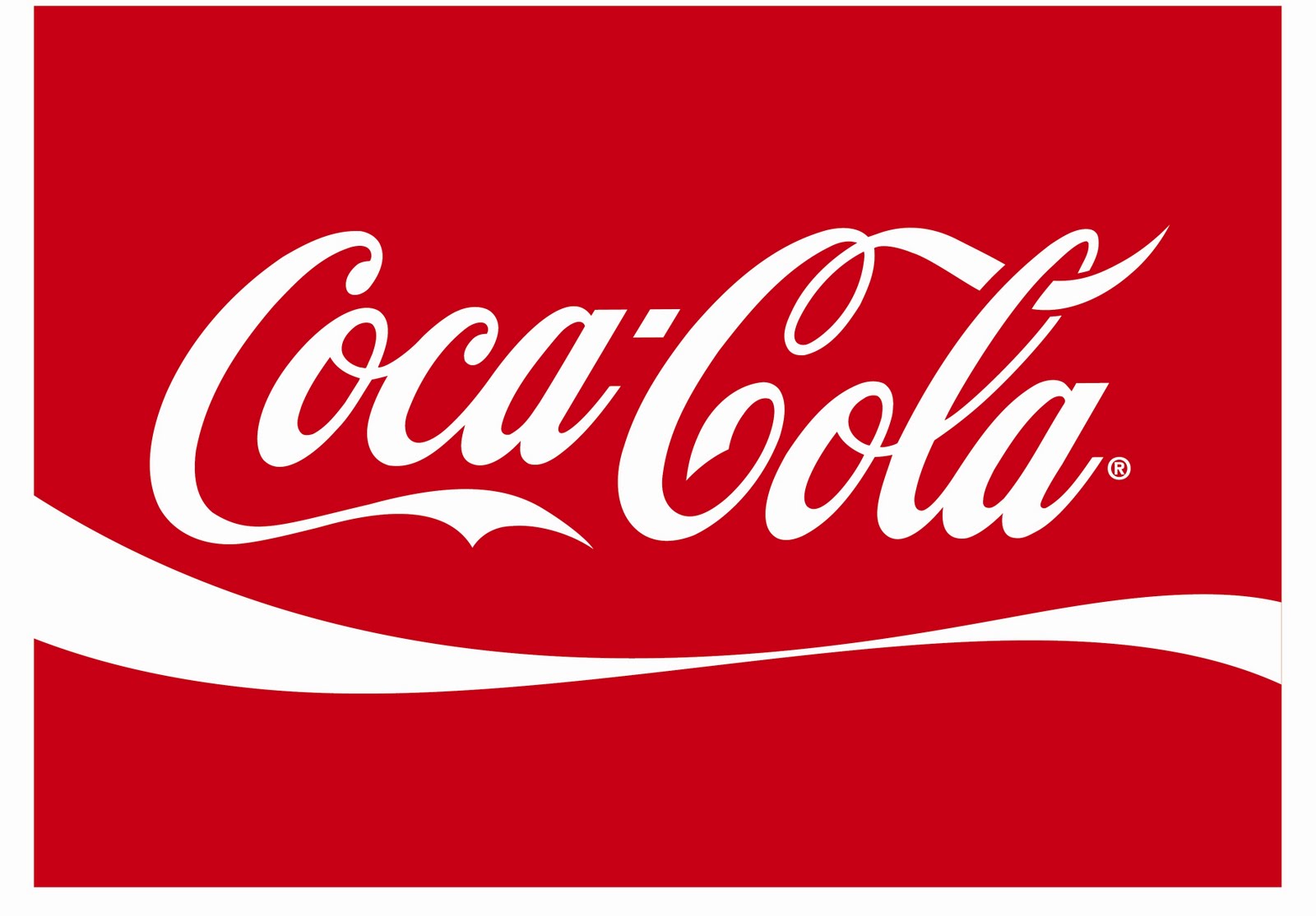 Notice that little ® next to Coca-Cola's name? That indicates the mark has been registered. When a mark is used in connection with goods, it is called a "trademark"; when used in connection with services, it is called a "servicemark". For ease of discussion, I'll just use the work "mark" to cover all of them. The same rules apply.
The purpose of the trademark law is to protect the goodwill and reputation which you develop in your market and to allow the consuming public to know that when they see your mark, they can expect a certain level of quality. Marks either used—or intended to be used—in interstate commerce may be registered with the United States Patent and Trademark Office (the "USPTO"), a federal administrative agency. While a mark does not necessarily need to be registered with the USPTO to receive legal protection, federal registration confers additional protections, which is why we generally recommend registering your mark.
Legal Protections Afforded by a Registered Mark
Registration of a trademark in the USPTO confers the following benefits to you as the owner of the mark:
Shows ownership and validity of the trademark
Provides nationwide protection for the trademark
Provides protection against counterfeit products
Publishes your right to the trademark to third parties and puts them on notice
Gives you the ability to block the importation of products that infringe the trademark
Provides for triple ("treble") damages in cases of trademark infringement
Demonstrates to the world your professionalism.
Other aspects to consider are online commerce, cybersqatting, keyword advertising, web domain names, online auctions and secondary liability, and so forth
Prior to Application
Before I begin working on the application, I would conduct a preliminary search to determine the viability of your proposed mark—meaning whether your mark is available for adoption and use or whether its use might infringe upon existing rights in a trademark, or trade name. This is called a "knock out" search. I would search the USPTO's records to assess whether there are any currently registered marks which are likely to conflict with the mark you have proposed. If your mark consists only of words, i.e., a "standard character mark," I would look to see whether your mark is confusingly similar to any marks registered in connection with goods and services similar to yours. If you are seeking to register only a logo, a "design only" mark, I would search for registered marks that are visually similar to yours and determine whether such marks create a likelihood of confusion. If the proposed mark consists of both text and image, a "design plus words, letters, and/or numbers" mark, I would conduct both searches. The knock-out search process is intended to identify an application or registration of the exact mark you use or intend to use.
If your mark passes the knock-out search phase, I would move on to conduct a more thorough search referred to as a "full availability" or "clearance" search. This detailed search examines multiple permutations of the mark and comparing them against U.S. federal, state, and common law databases. This type of full search provides a basis for final clearance of the proposed mark. Once I have completed this clearance search, I would be able to determine the availability of the proposed mark, its likelihood of being federally registered, the extent of protection it may receive based on its strength and the magnitude of similar marks that exist.
Once I have completed the clearance search, I would contact you and provide you my legal opinion on the viability of your mark. Please be aware, however, that it is impossible for me to guarantee that your mark would be entirely unobjectionable to either the USPTO or to other trademark owners. No trademark attorney can or should advise you that any mark has 100 percent chance of being registered. First, it is impossible to identify and analyze every possible mark in existence in the world today. Second, it is impossible to know or predict how owners of similar marks may react to your application. Third, terms such as "likelihood of confusion" among other grounds for objection are subject to interpretation depending upon who is interpreting them.
Your application would be reviewed by a trademark examining attorney at the USPTO. There are hundreds of examining attorneys. We have no way of knowing which one would receive and review your application. Each USPTO examining attorney is essentially his or her own judge over your application. Sometimes their decisions are unreasonable or contradictory. There is an appeal process both administratively and through the courts. I would save a discussion on that process in the event we get a refusal.
If after the clearance search is completed and we consult concerning same, you decide to move forward, then we would begin the registration process.
The Registration Process
There are five steps involved in obtaining registration in the following order:
Application
Examination
Approval
Publication
Registration
First, we would electronically file an application for registration with the USPTO. In preparing the application, I would work with you to make sure we have all the necessary information to ensure that the application is complete. In addition to basic contact information, the USPTO requires that we provide other pieces of information. These include but are not limited to:
Identification and classification of the goods and services in connection with which the mark will be used;
A transliteration and translation of the mark, if it is not in English; and,
A drawing and description of the mark.
The mark, also known as a specimen, is a sample of your trademark as used in commerce. It is real life evidence of how you are using your trademark in the marketplace with the goods or services in your application.
The USPTO charges a fee for the filing of the application, which varies accord to which electronic application form we use and the number of "classes" of goods and services in connection with which we register the mark. The least expensive way to apply is to use the TEAS Plus application, for which the fee is $225.00 per class of goods and services. I would attempt to fit your application into as few classes of goods as possible to save on the filing fee, but still maintain protection for your mark.
Second upon receipt of our application, within three months, the USPTO would assign the application to one of its staff attorneys for examination. If the examining attorney decides the mark should not be registered, the attorney would issue a letter called an "Office Action." The office action would set forth any statutory reasons for refusal and/or any technical or procedural deficiencies with the application. If this were to occur, we would have six (6) months to respond to the office action. We would try to fix any technical or procedural deficiencies. Statutory refusals are more difficult for use to "fix." The most common reasons for refusal based upon statutory grounds are for "descriptiveness" (the mark is descriptive of the goods or services that it identifies and as such does not operate as a trademark and would be refused registration) and "likelihood of confusion" (the applicant's mark, as used on or in connection with the specified goods or services, so resembles a registered mark as to be likely to cause confusion). If we get a statutory refusal, we would need to file legal arguments with the USPTO.
Third and Fourth, approval and publication. When the examining attorney approves the application, the USPTO would publish the mark for opposition, i.e., the mark would be published in the Trademark Official Gazette, a weekly publication of the USPTO. Any party who believes it would be harmed by registration of the mark has thirty (30) days from the publication to oppose registration or request an extension of time to do so.
Fifth, registration, after the publication period, if no party has opposed the registration, the process would take one of two paths depending on whether the basis for the mark is CU or ITU. If the mark is currently used in commerce, the USPTO would register the mark and send you a "Certificate of Registration;" and the process would then be complete.
As you have likely determined, the registration process lasts for many months in a best-case scenario, and much longer if a party opposes registration. Recent statistics indicate the registration process takes an average of 10.5 months between the filing of the application and the issuance of a registration (for a mark already used in commerce) or notice of allowance (for an ITU application). For an ITU application, as stated above, we would have up to six months from the day of the notice of allowance to file a "Statement of Use" proving that you have indeed begun to use the mark. The estimated time between filing of the statement of use and registration is an additional 3.5 months.
Post Registration
A federal trademark registration lasts for 10 years. However, after your mark has been registered, you would need to maintain your registration to enjoy continued federal protection. In the period between your mark's fifth and sixth years of registration, you would need to file an Affidavit proving that you continue to use the mark. Then, in the period between the ninth and tenth years of registration, and every ten years after that, you would need to file another Affidavit of use, along with an application for renewal. So long as you continue to make use of the mark, you may continue to obtain renewals.
Conclusion
I hope you have found this informative on how we would proceed in obtaining registration of your mark. Please remember that this article is merely a brief outline of the various issues involved with the registration process.